De Heer BV
De Heer BV develops and supplies high-pressure reactors for the chemical and pharmaceutical industry. They also supply high pressure components and research systems designed for pressure's up to 10.000 bar. 
Their customers use these reactors in R&D laboratories to conduct research into developing new products and optimizing or upscaling existing and alternative processes. 

These systems regularly require automation and control. The control system must control process variables like pressure, flow, temperature, stirring speed etc in order to perform the desired experiment accurately. The owners of De Heer BV and BearTree Automation have known each other for years, which quickly resulted in a collaboration. 
BearTree provided the hardware and software for a small pressure reactor. An HMI (Human Machine Interface) controls the device, thanks to the automation software. BearTree made the new software in the development environment LabVIEW, based on BearTree's software product BEAM. This allows scientists to enter recipes, which the machine executes very accurately. Experiments can therefore be simulated perfectly. The software also has a data export option. This allows scientists to easily compare the experiments.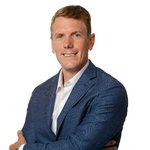 De Heer BV was looking for a reliable partner with strong communication skills. There also has to be a real commitment to the job. "Roland, the owner of BearTree, always thinks in terms of solutions. He explores new information and developments with great enthusiasm. This creates solutions for problems that we were unable to solve." 
A highlight of the collaboration was the delivery of a reactor for a customer in Belgium. The customer was so happy, that a new order immediately followed. The cooperation between BearTree Automation and De Heer BV was therefore very successful! 
"If you ask for something, they will arrange it! The supplied hardware and software always works well. If something is wrong, they immediately provide a solution." – Ruben, Owner of De Heer BV.